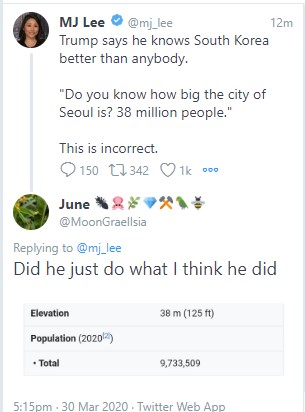 Can't decide if I'm upset or proud that the grocery store -- two different stores -- has been out of pork roll on each of the last three online orders/curbside pickups.
RT @
MereNewman
: I interviewed Gov. @
JohnCarneyDE
this morning, and he made some news, folks. First: The gov. said he expects Delaware to have about 3,000 confirmed COVID-19 cases and about 500 hospitilizations in the next 2-3 weeks.
https://t.co/SwTuP8tNNn

Don't ask how I stumbled upon this tweet, but now that I did y'all really must see it.
@
TraceAdkins
@
JoeDiffieOnline
R.I.P. Joe Back in 87, he and I had a one night stand. The cowboy was very well hung. Unfortunately he never called me back. Heaven gained another 10 inches.
Recent Player Chatter
No recent player chatter.